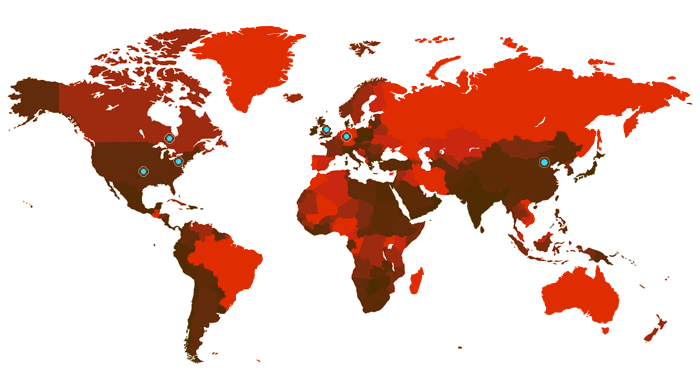 At Renaissance we encourage employee involvement to achieve a shared sense of ownership and it is our belief that it is up to everyone to reduce their carbon emissions. Renaissance has multiple warehouse locations for staging returns and shipments.
• Canada
• United States
• Europe
• Central and Latin America
• Distribution Into Asia Through Outsource Partner
Delivering quality re-manufactured equipment and repair services globally.