PREMIER VISITS KANATA-CARLETON AND BRIEFED ON KANATA NORTH
MPP Fullerton welcomes Premier with tour of Renaissance Repair & Supply
March 22, 2019, KANATA – While in Ottawa today to make a LRT announcement, the Provincial Premier visited the high tech sector of Kanata North. The Premier toured local technology company Renaissance Repair and Supply and was briefed by Kanata North Business Association (KNBA) on the region's high tech sector.
"It was great to have the Premier updated on the dynamic nature of our economic activities in Kanata North," says Merrilee Fullerton, the Kanata-Carleton MPP. "We know that Kanata is the number one high tech hub in the country and the Premier is well aware of the significance of our local business community when it comes to the economic development of our Province."
MPP Fullerton adds, "The KNBA presentation was useful in that it highlighted our local high tech sector as a tremendous generator of wealth and provider of highly skilled employment. We are fortunate here in Kanata to be home to many innovative technology companies like Renaissance."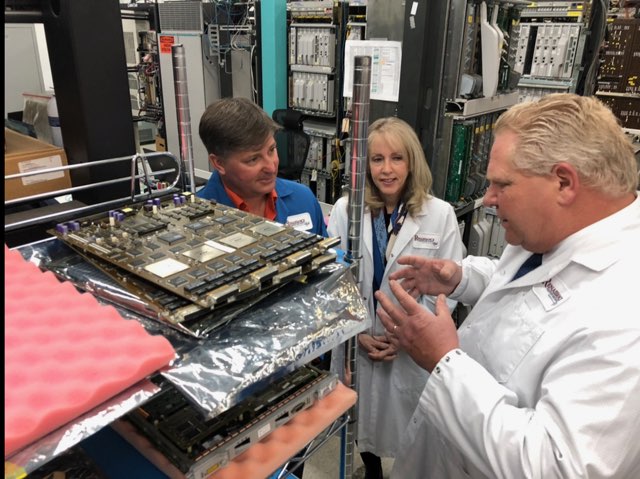 The MPP thanked Len Anderson, CEO of Renaissance and Veronica Farmer, Director of Operations for the KNBA. "The Premier appreciated the tour and he has a great sense of the range of economic activities and the great potential we have here in Kanata," says Fullerton.
Renaissance Repair and Supply – https://renrns.com/ – is an engineering company that specializes in the test and repair of legacy and current generation telecom products to extend the life of otherwise functional networks. The expertise of Renaissance engineers and technicians is focused on optical, switching, wireless, data and access equipment.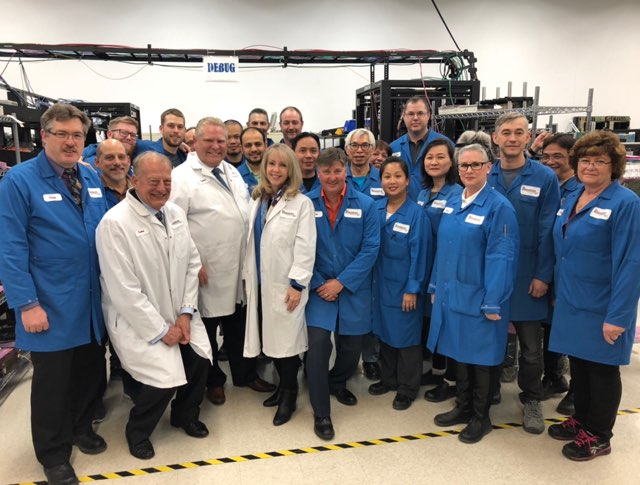 KNBA – https://www.kanatanorthba.com/ – is a collective of more than 540 companies working to promote the area as Canada's largest tech park and to provide a voice for the interests of the local high tech community. Indeed, serious tech lives here in Kanata North.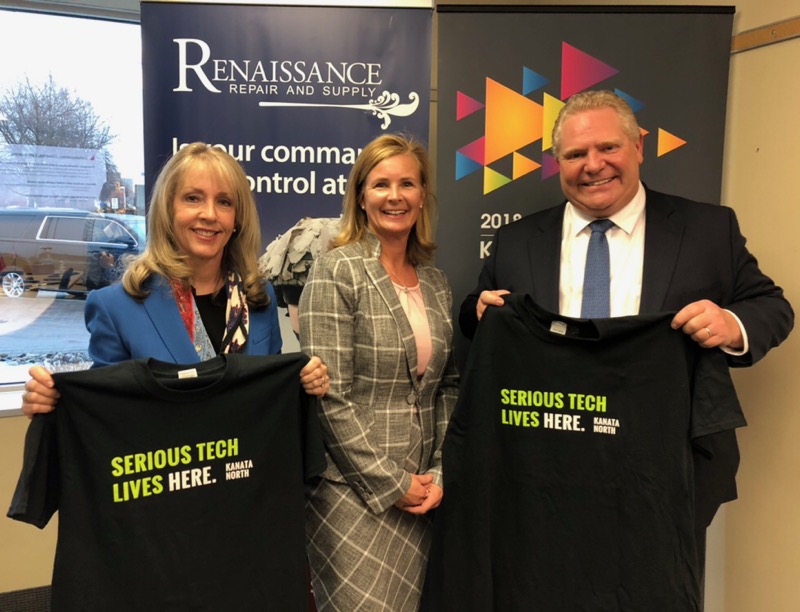 As Kanata-Carleton's provincial representative, Merrilee Fullerton is committed to promoting and advancing the interests of the local high tech community. This week the MPP released "Kanata-Carleton's High Tech and Business Initiative" and one of its core themes is "to raise awareness of the Kanata North footprint."
Fullerton states: "I will use every opportunity to raise the concerns and interests of our high tech and local business community with my colleagues at Queen's Park."
Read the MPP's full document here: Kanata-Carleton's High Tech and Business Initiative
Here are a few more photos of today's events in Kanata-Carleton.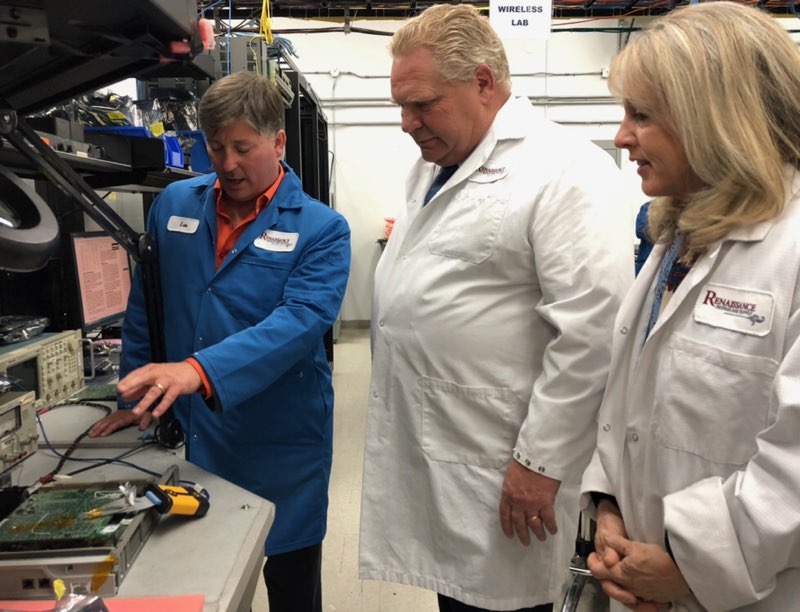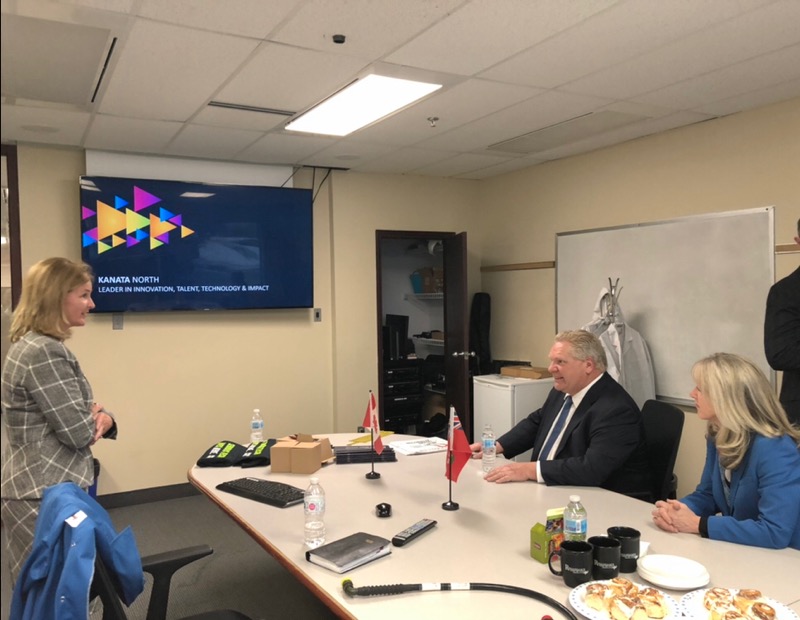 Media Contact for Merrilee Fullerton, MPP:
Tiffany Lepack                           613-599-3000
Constituency Assistant            [email protected]
Apply to Renaissance!